NEW... Speed Sensor Info & Speedometer Cable Replacement Section
6/8/03 Fixed speedo / idle link problem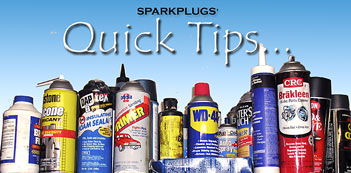 QUICK TIPS...
- Your Mustang may just die on you with no warning or problems, mostly, it's the Ignition Module. If it happens to you, check for spark, if none then its most likely your old module died from years of heat. There's nothing you can do to prevent it, never know you may have another 10 years of good service from your old module. There has recently (Jan 2002) been a kind of recall but only good on low mileage cars with Ford Modules...call a dealer for more info.
- Pressing fully down on the gas pedal while starting the motor will shut off the injectors,untill you let off the gas. (for flooding problems)
- 1988 was the last year for T-Tops.
- Both Manual & Auto Transmissions use Dextron fluid...NO Gear Fluid.


Autozone.com has a good reference section for
almost any car for info like firing orders & other in : Vehicle Specifications
Not an ad , but wish it was